Day Five- October 30, 2007 (Morelia- Aguascalientes)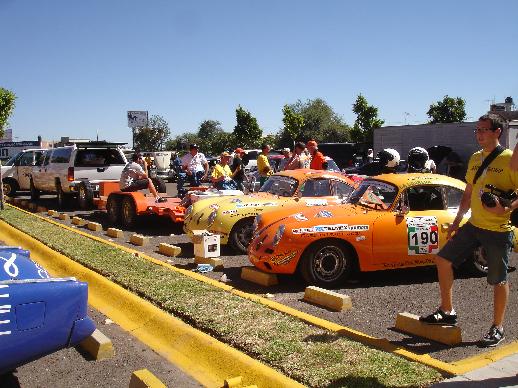 The Tangerine Scream Porsche Team works on their cars at the service stop outside of Leon, Mexico en route to Aguascalientes.
Parts of today's route felt like mogul skiing as the car went around turns that were very close together. The video shows how Eddy had to tell Jack alsmost immediately the degree of the next turn after he completes every turn, because the next curve was comng quick. The car ran good today and no one passed us, even the unlimited class.