Day Six - October 31, 2007 (Aguascalientes- Zacatecas)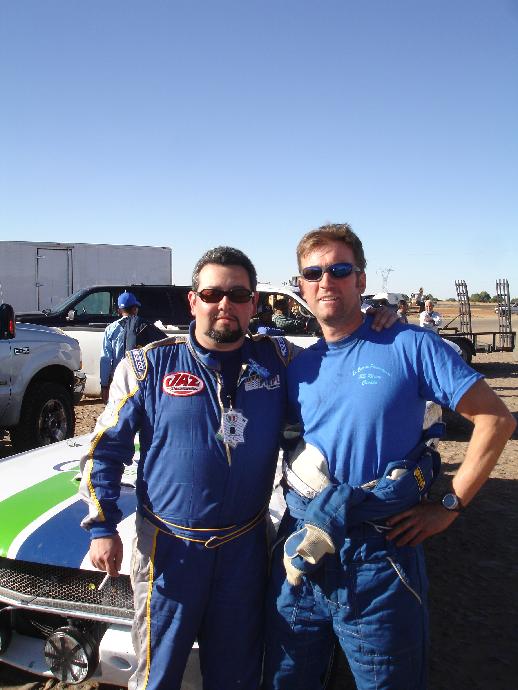 Jack and Alex at the service stop, halfway through the route before they saw the cows in the road.
The day starts off with all kinds of issues. Our car is locked in fourth gear. Eddy has food poisoning, so we had to find a new navigtor/ co-pilot. Luckily, today is a short trip, and we start at noon. A team parked close to our trailer loans us the bolts we needed to fix the transmission. One of the other teams wrecked their corvette and it burned to the ground on day three, so their mechanic was happy to help fix our car. We talked a guy named Alex from another team into riding in the car with Jack. The car hit the ground at 11:20am with the transmission fixed. Jack and Alex took off to the starting line ten minutes later. Alex is a pro navigator and helped Jack tremendously on a very steep route. In the video, Jack narrowly misses cows as they drive down a mountain road. The car made it safely to the finish line in Zacatecas where a crazy Halloween crowd was waiting for the teams.